Goal to Collaborate and Gain Synergies for an Improved Aerospace Industry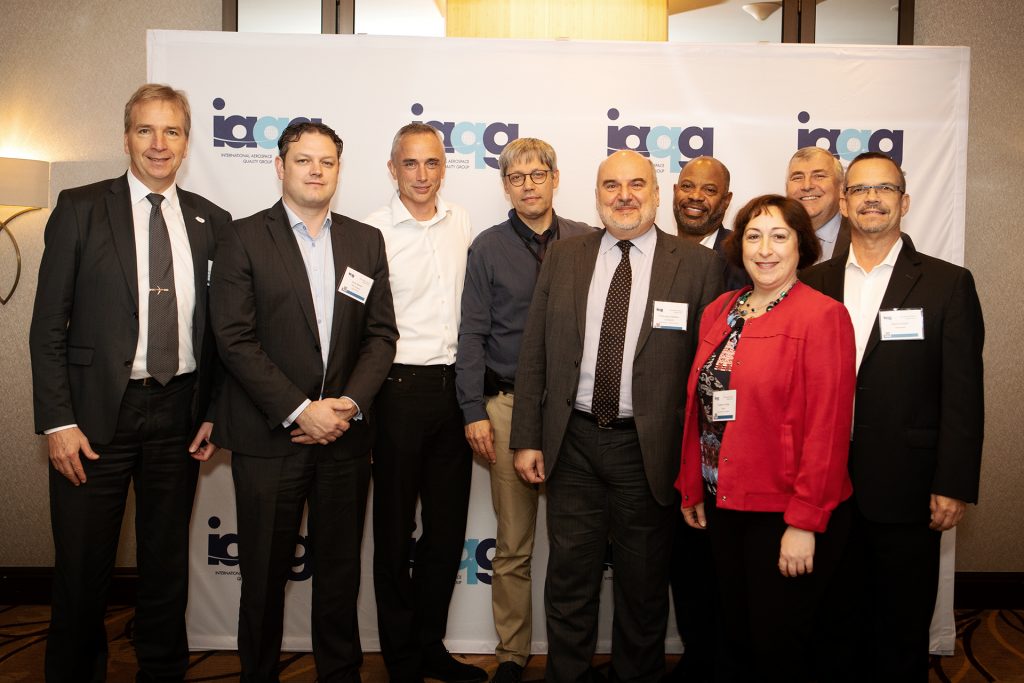 Through their joint dedication to improving the quality standard of the Aerospace Industry, the IAQG (International Aerospace Quality Group®) and the AESQ (Aerospace Engine Supplier Quality Strategy Group) continued their partnership to gain synergies with recent meetings to further their respective missions.
While both organizations maintain complementary, non-competing initiatives, their partnership is managed by a collaboration team comprised of IAQG and AESQ members. The IAQG provides standardization and reduces additional, company-specific quality requirements throughout the overall aerospace and defense aviation industry, while the ​AESQ focus is specific to the aero-engine supply chain and the reduction of additional, company-specific quality requirements flowed down contractually by the OEM's. Furthermore, both the IAQG and AESQ members are aligned with their commitment to contractually flow down the 9100 series.​ A goal of the collaboration is to keep both the IAQG and the AESQ informed of each other about their projects providing the opportunity for joint success. With this collaboration, the AESQ will regularly review IAQG standards to avoid duplications and to keep the aero-engine quality requirements as simple as possible.  Please click here for more about the IAQG and AESQ Collaboration statement.
About the AESQ:
The AESQ establishes, deploys, and maintains a common set of Quality Requirements that enable the Global Aerospace Engine Supply Chain to be competitive through lean, capable processes, and a culture of continuous improvement. In 2012, the President of Rolls-Royce Aerospace Supply Chain, and the Vice Presidents of Pratt & Whitney (Procurement), GE Aviation (Global Supply Chain), and Safran (Purchasing) tasked their respective senior quality executives to work collectively in driving rapid change throughout the aerospace engine supply base. The group subsequently formed the SAE G-22 Aerospace Engine Supplier Quality (AESQ) Technical Committee (2013) and the AESQ Strategy Group (2015) to collaboratively publish and deploy common quality supplier requirements.