The Executive Committee maintains the integrity of the IAQG and recommends overall direction on operational matters. Comprised of three Sector leaders and one President, the EC is responsible for
Ensuring the IAQG objectives are adequately addressed and priority activities are given appropriate attention.
Providing support to Initiative teams.
Setting the priorities and overseeing the activities and funding of the Operating Management System and Communications Groups.
Ensuring the financial integrity and viability of the IAQG.
Supporting the President in providing a focal point to the outside world for IAQG matters.
Proposing Council and General Assembly meeting dates and locations to the Council.
Approving Council and General Assembly meeting agendas (as recommended by the facilitators) in particular ensuring all appropriate activities are addressed.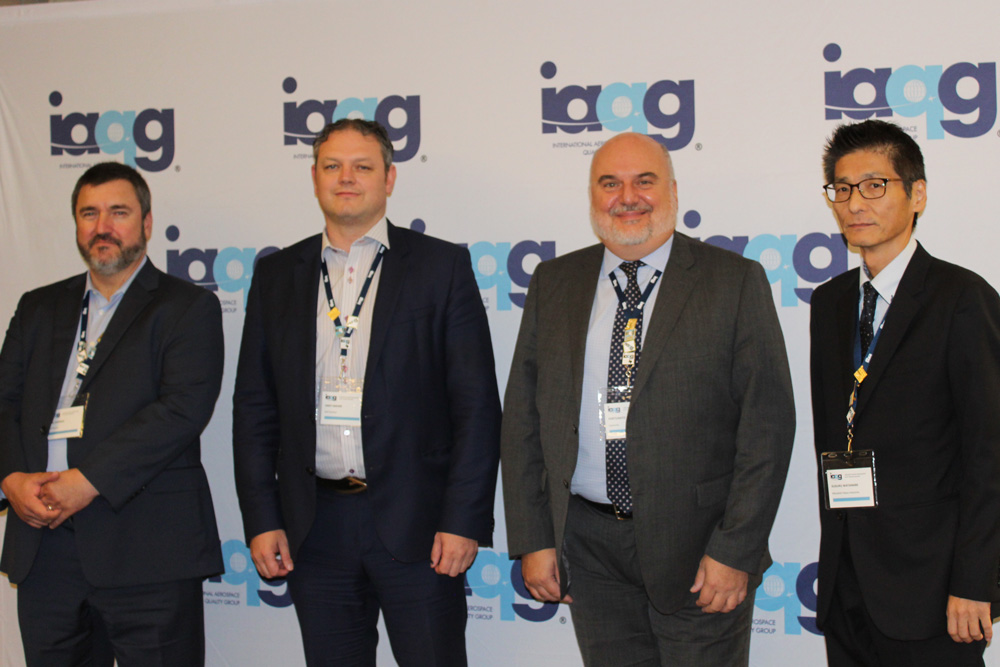 2022 IAQG Executive Committee
IAQG President: Andy Maher representing BAE Systems
AAQG Sector Lead: Eric Jefferies representing Textron
APAQG Sector Lead: Suguru Watanabe representing Mitsubishi Heavy Industry
EAQG Sector Lead: Fortunato Giardina representing Leonardo